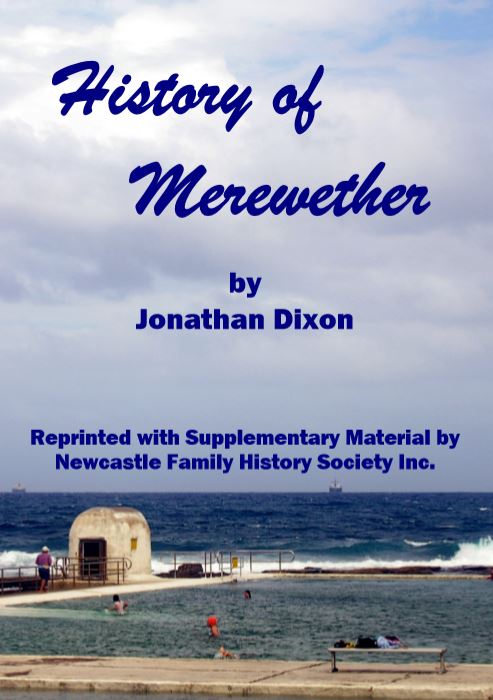 Format: BOOK
A reproduction of The History of Merewether written by Jonathan Dixon back in 1935
Among the large collection of books at NFHS we have some of extra interest because of their rarity. One of these was The History of Merewether written by Jonathan Dixon back in 1935 and long since out of print.
The Society has reproduced Dixon's volume, adding an index of surnames, 22 photographs showing images of old Merewether and a list of residents from 1910 to 1913 taken from the Water Board rate books.
The work is fully indexed.