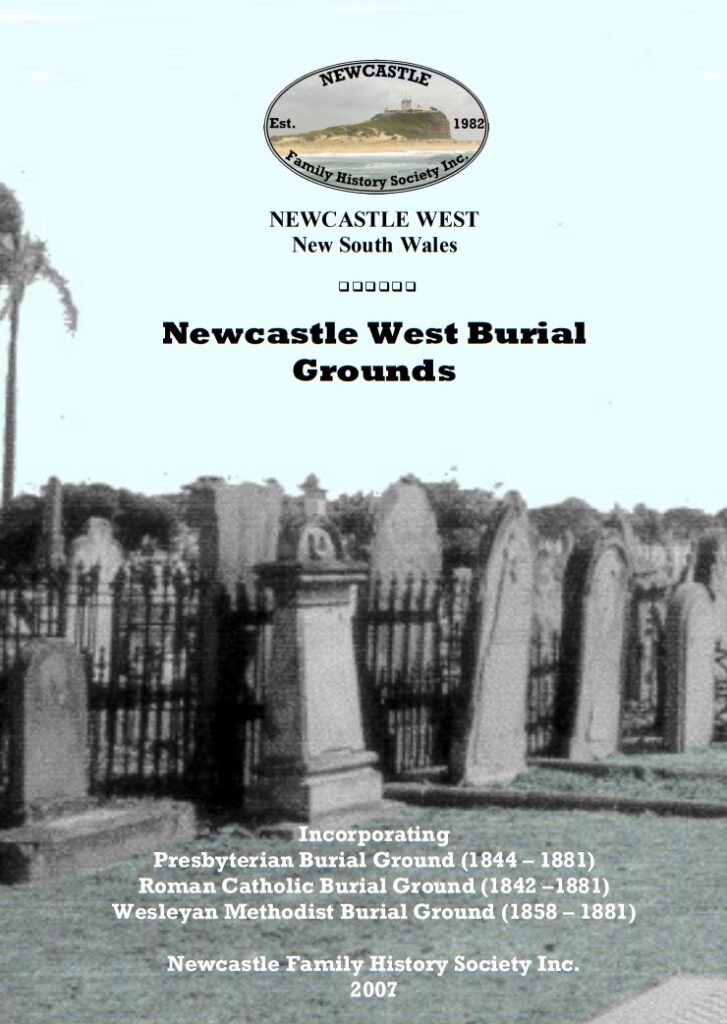 Format: BOOK
A list of burials in 3 of Newcastle's earliest cemeteries.
These three burial grounds form one of Newcastle's 'lost' cemeteries. The stones were removed and the ground cleared many decades ago. They were colloquially and locally known as Cottage Creek and Honeysuckle due to the cemetery's proximity to Cottage Creek and the Honeysuckle area and former train station.
To recreate a list of burials that occurred in these cemeteries, restricted permission was gained to access death registers held in 1990s in the NSW BDM Newcastle Office. Permission to extract certain information (viz. Surname/Given Name, Date of Death, Age and Death, Spouse or Parents (but not both) and in cases where neither of the last two was entered (usually 'unknown') birthplace of the deceased could be noted if it was recorded.) was given. Support for the project was also provided by local churches. Despite the best efforts of researchers, not every burial or identity could be found due to lack of records, non-registration and some clandestine burials. In October 1999 NFHS published each of the old cemeteries in Newcastle West, NSW separately and in 2007 they were combined into a single volume.
Each burial ground is indexed and there is also a combined index of all three cemeteries.