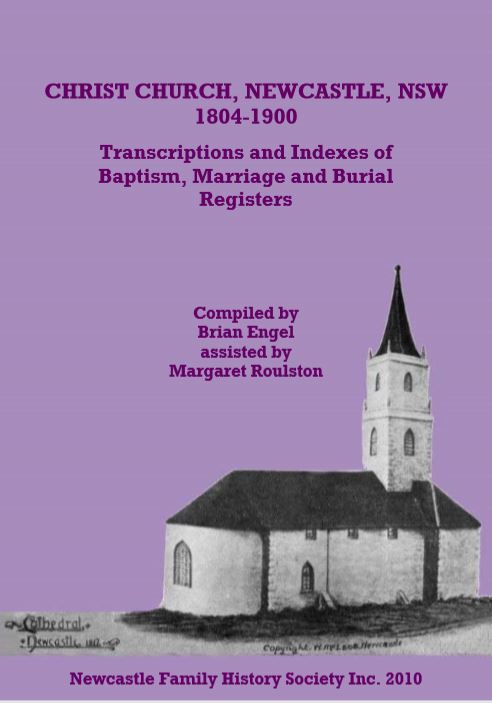 Christ Church Cathedral BDM Transcriptions
Format: BOOK
A comprehensive record of the birth, death & marriage registers from Christ Church, Newcastle.
This work is a comprehensive record of the Christ Church, Newcastle, the first Church of England church in Newcastle. The registers commenced in times when Newcastle operated as a convict settlement and contains an extensive history of the church.
The publication comprises three distinct parts:
Part 1 provides a chronological database of baptisms occurring between 1818 and 1900. The baptisms are indexed by both the name of the child and the name of the parents.
Part 2 provides a chronological database of a full transcription of the marriages between 1818 and 1900 and includes parents, witnesses and occupations where they were provided. The marriages are indexed by the names of the bridge and groom.
Part 3 provides a chronological database of burials in the Christ Church churchyard between 1804 and 1884. The burials are indexed. There is a list of the crew and passengers aboard the Cawarra who were buried in a mass grave and there are reports, mostly from newspapers, that were written for many who were buried in the cemetery.
The publication contains an extensive bibliography.