Friday 2 September 2022—10.00am
We will be visiting Rookwood Cemetery on Friday 2 September. We will meet at the coffee shop just left of the entrance on Weeroona Road, which is off Centenary Drive/Homebush Bay Road, at 10.00am for coffee, breakfast or a snack. Back to the café at 12.30pm for lunch.
We will travel to the four cemeteries at Rookwood for the purposes of private research.
• Rookwood General Cemetery
• Rookwood Catholic Cemetery
• Rookwood Crematorium
• Sydney War Cemetery and Garden of Remembrance
The staff of the General Office and the Catholic Office will research your relatives if you supply sufficient information for them to find the grave, and provide a map for you to dis-cover your relative's grave. They will need: date of death, portion of the Cemetery person may be buried in (Baptist, Catholic etc), their date of birth or age at death to identify your John Smith from a dozen others. Also, if there are alternative spellings of the name, they may be helpful. If you email your requests to the appropriate office they will be able to supply maps and details to find your relatives grave.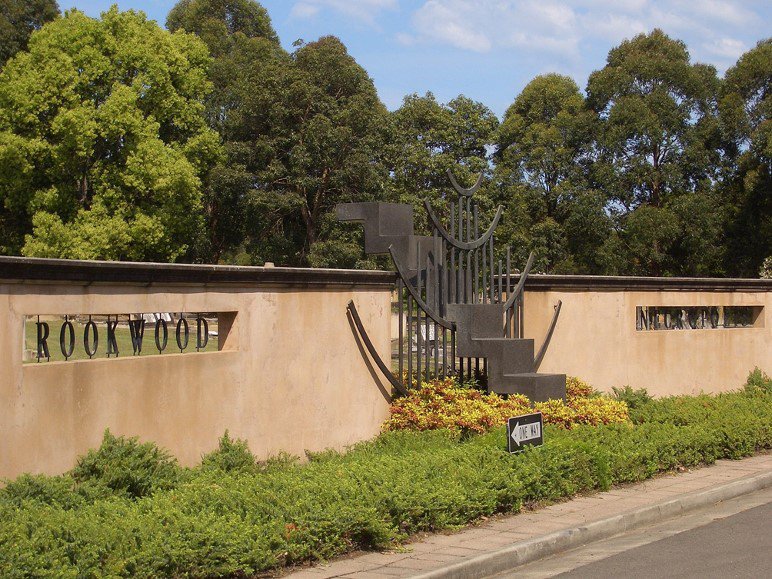 The three cemeteries have deceased search sites online.
• Catholic Cemetery office (02) 9649 6423—www.catholiccemeteries.com.au
• General Cemetery office (02) 8575 8100—www.rookwoodcemetery.com.au
• Rookwood Memorial Gardens & Crematorium (02) 9746 8945—www.rookwoodcrem.com.au
• Sydney War Cemetery and Garden of Remembrance Rookwood—www.cwgc.org
For the history buffs, I have a self-drive tour of the Catholic Cemetery.
Any questions and to book your spot for the event, please email [email protected] or text Pat on 0427577598.